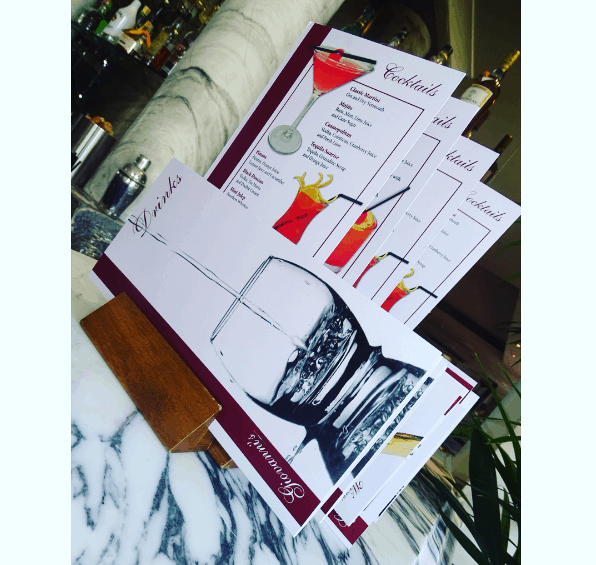 20 Jul

Introducing Our New Menu
Our delicious new menus have arrived, and they're a bit special!
Giovanni's Knutsford are delighted to announce the launch of their menus, just in time for the summer!
Our talented team has been working hard to bring you the perfect range of mouth-wateringly authentic, Italian dishes, packed with only the best natural ingredients and the freshest produce.
We've spent month's tasting and perfecting every dish on our menu, ensuring there is something to suit all tastebuds at the best value. We've loved every bite and we know you will too.
A La Carte
We understand that sometimes having too many options to choose from can be a little overwhelming. That's why we have refined A La Carte menu, to offer you our most delicious and popular dishes, without over facing you.
Pranzo and Pranzo Extra
For those looking a quick bite to eat, we've adapted our Pranzo and Pranzo Extra menus to offer the best value lunch time options. Our Pranzo menu also includes a chilled glass of prosecco, house wine, beer, hot drink or a soft drink!
Sunday Lunch
A firm favourite with all of our customers, the Giovanni's Sunday Lunch takes care of your Sunday with 2 courses just £15.95 for adults and £7.95 for children. Main courses include the roast of the day with all the trimmings, ravioli of the day or our exquisite honey lime salmon.
Children's Menu
Our brand new children's menu is available to all bambinis aged 11 and under, all day, everyday. With the choice of 3 courses for as little as £10, our children's dishes have been lovingly created with the younger palette in mind. We're confident that your little ones will love every bite!
Signature Cocktails
We are also extremely happy to bring you our new range of rather tasty signature cocktails. Packed with a fresh mix of flavours and meticulously tried and tasted by the Giovanni's team, our range of cocktails and mocktails has something for everyone!
Take a look at our new range of menus, or book a table online today to try them for yourself.