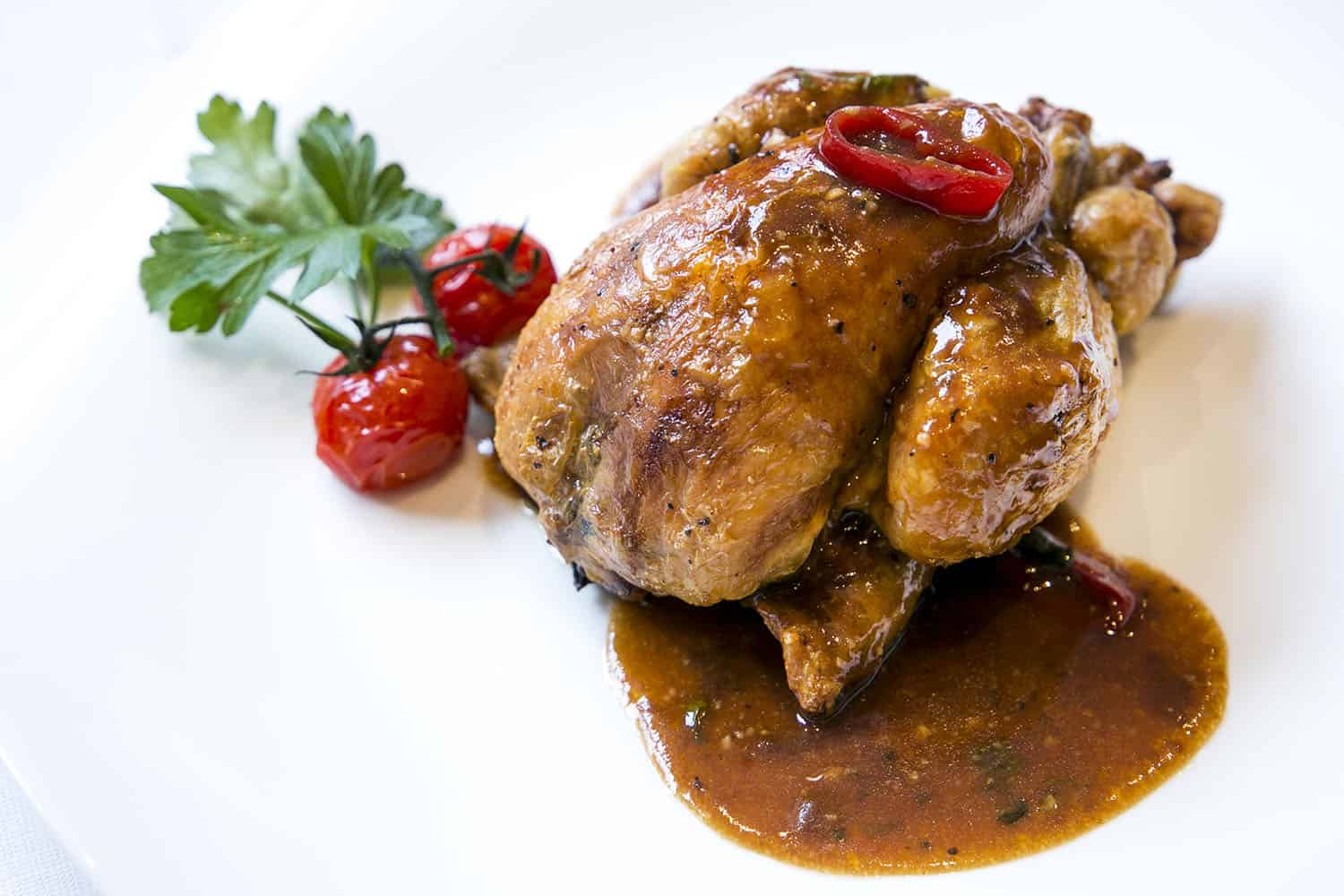 15 Nov

What's popular at Giovanni's at the minute?

The popular dishes at Giovanni's are always changing as there is just so much incredible food on our new menus, everyone wants to try everything. With a new A La Carte menu, different lunch menus EVERY DAY and our early bird menu there is so much to choose from and therefore so many popular and favoured items.
What are the current most popular dishes?
Pollastrino Alla Serpentaria
Our delicious tender baby chicken, grilled with brandy tarragon sauce is one of our most popular dishes at the moment, which can be found on our A La Carte Menu. Due to the ice cold weather outside, this dish is ideal for warming you up during these freezing months. With a choice of fries, boiled or mash potatoes, you really can't lose on this incredible dish!
Cannelloni Alla Napolitana
A delightful starter, which can be found on our Tuesday lunch menu, this rolled pasta dish stuffed with veal and mozzarella, served with tomatoes and cheese is the perfect light bite or start to your meal. Although Cannelloni may be seen as more of a main (it can be served as a main too!), we believe you should be able to enjoy something just as delicious as a starter too! Plus, with a 3 course meal costing only £11.95, who could complain??
Calamari Luciana
Everyone loves a bit of seafood every now and then, so why not treat yourselves to one of our favourites from our A La Carte Menu? Our calamari and baby octopus served in a Capri-Roman style sauce of tomatoes, white wine, garlic oil and parsley is mouth-wateringly tasty! Served with a choice of fries, boiled or mashed potato, this dish is the perfect way to treat yourself!
Our NEW Afternoon Tea
Although it may be a very new addition to the restaurant, our afternoon tea is already proving to be largely popular! There are three different options for those wishing to enjoy our afternoon tea. Our cream tea, afternoon tea and, of course, our champagne tea! For those wishing to have a light bite to eat and enjoy some delicious scones and pastries, this menu is the one for you!
Join us to try one of our incredible dishes!
If this post has made you hungry for chicken, pasta or even pastries then why not come and join us for a delicious 3-course meal, bite to eat or even just some tea? We're located in the heart of Knutsford, just a minute or so walk from the glorious Tatton Park. Come and treat yourself at Giovanni's Knutsford! Make a reservation or call us on 01565 632 576.