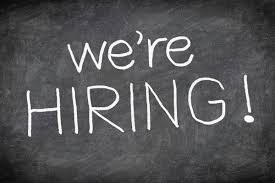 02 Nov

Come and work for Giovanni's!

Looking for a job in the restaurant industry? Well look no further, we're hiring waiting on staff and front of house staff! We're searching for staff members with a bubbly personality, great conversational and social skills and good customer service skills.
What Do The Job Roles Include?
Waiting On Staff
At Giovanni's we're looking for several waiting on staff to join our wonderful team! The job role includes;
Waiting on tables and serving customers food and drinks
Clearing tables and ensuring the restaurant remains clean and tidy
Serving drinks behind the bar (dependent upon age)
Assisting taking bookings over the phone and in person
Handling money
Being polite and friendly to all customers
Our team members are always punctual, friendly and presentable, if you feel you can provide the same attributes in which our current team do, then don't hesitate to send in your CV!
Front Of House Staff
We love to continually improve upon our restaurant and team of staff members, which is why we're looking for a front of house team member to join us! The role, although not too dissimilar to the waiting on staff, comes with added responsibility. The full front of house job role includes;
Taking and organising bookings – including Christmas
Getting involved with local events and charity days/events
Taking some responsibility for social media communications
Assisting General Manager with any paperwork or duties they may have
Assisting serving food, drinks and clearing tables
Greeting customers as they come in and seating them
Send Us Your CV's
If you feel as though either of these jobs would be suitable to what you're looking for, then why not get in touch? Giovanni's is located in the heart of Knutsford and we can offer a competitive salary!
Find out more about Giovanni's Knutsford or send your CV's to careers@giovannis-knutsford.co.uk