26 Jul

Beautiful National Parks in Italy

Italy is a country made famous by it's beauty, culture and delicious cuisine, but it is also home to 25 stunning national parks. To celebrate National Parks Week, we take a closer look at our 5 recommended parks to visit in Italy.
Asinara National Park –
Located off the coast of Sardinia, the remote island of Asinara is a preserved oasis of marine and wildlife.
Home to around 80 different species including Sardinian donkey's, wild boar as well as a wide variety of birds, this tiny haven has remained relatively untouched by humans for over 155 years.
Home to several historical buildings which date back to the middle ages, Asinara makes a great day trip for the whole family.
Monti Sibillini National Park –
Monti Sibillini National Park is a real hidden gem amongst the Italian mountains surrounding the regions of Marche and Umbria.
Officially established as a National Park in 1993, Monti Sibillini covers more than 70,000 hectares, which includes 18 towns that are filled with historic art and medieval castles.
This National Park is inhabited by a wide variety of plant life including lilies and orchids, as well as wolves, wild cats and porcupines. We think this is definitely a bucket list worthy destination!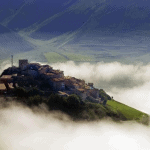 Cilento e Vallo di Diano National Park –
Cilento e Vallo di Diano National Park is the second largest park in Italy. Stretching from the foot of the Apennines to the Tyrrheian coast, creating a beautiful setting in which the mountains literally meet the sea.
The park is full of secret underground caves, exposed cliffs and outstanding gorges, that are waiting to be explored.
Visitors to the park can expect to see the magnificent Second Temple of Hera, which is listed as an UNESCO World Heritage Site.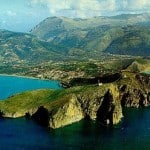 Gran Paradiso National Park –
Gran Paradiso was the first National Park to be established in Italy. The breathtaking landscape of the parks grasslands, mountains and glaciers make it an ideal year-round hiking destination.
Historically Gran Paradiso was a heavily populated area. Today the park boasts a rich tapestry of rock carvings, roman remains, churches and medieval castles, which all the tell the story of the area's ancient inhabitants.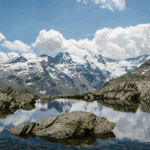 Pollino National Park –
Pollino is the largest National Park in Italy. Covered with woodlands, snow, glacial circles, caves and gorges, this vast and unpolluted site is home to many rare and endemic species.
Visitors to the park can expect to find pale-ontological and archaeological sites, mixed with many charming communities in which ancient traditions and languages are still observed.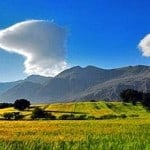 If you can't afford a spontaneous trip to Italy right now, or simply don't have the time, come and visit our little peace of Italy in Knutsford. Giovanni's is located at 125A King Street in Knutsford and serves some of the finest authentic Italian dishes. Trick your tastebuds into thinking you're living it up in beautiful Italy by joining us and trying some of our new dishes from our new menus. Make a reservation online or call 01565 632 576.